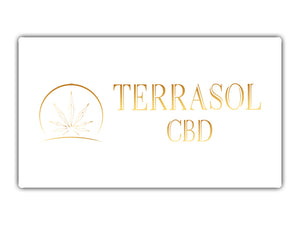 LIMITED QUANTITIES AVAILABLE!
We've partnered with a number of local Milwaukee businesses to offer gift cards to the establishments at a reduced rate.
Our gift cards for TerraSol CBD are half off. That means you can purchase a $50 gift card for just $25!
TerraSol provides a holistic alternative to a variety of health issues. Working with reputable farmers both local and in Colorado, they found they can offer high-quality, clean, and consistent Cannabis oils and products. They educate their clients on the benefits of CBD oil and all it can do for them and their family.
Located at:
TerraSol CBD
N88W15517 Main St.
Menomonee Falls, 53051
TerraSolCBD.com/
These gift cards have no cash value.